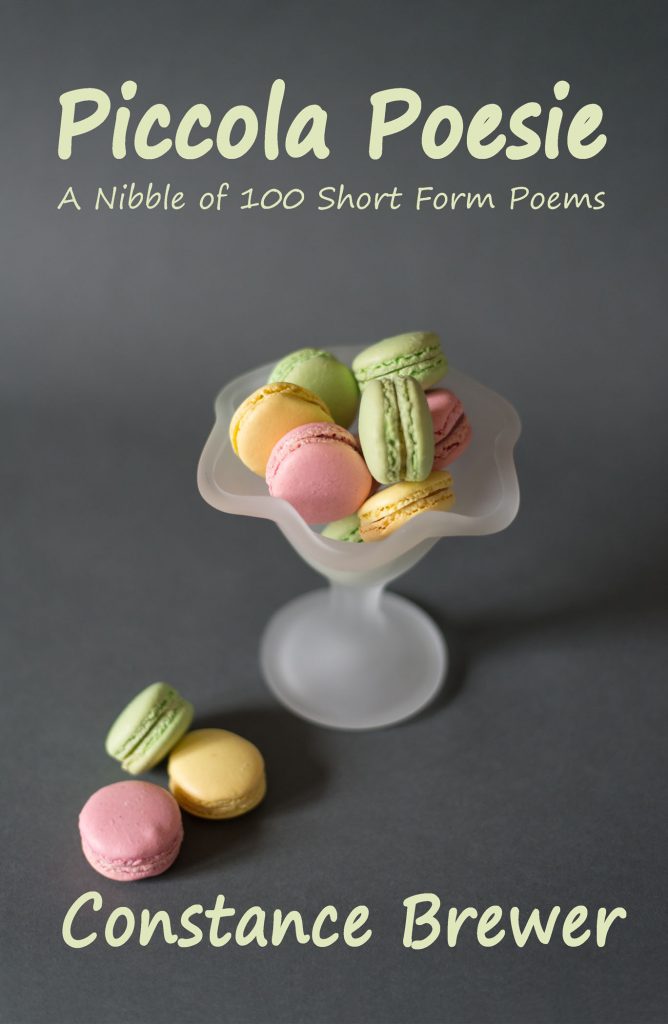 Piccola Poesie contains a variety of Haiku, Senryu, Tanka, and American Sentences that explore human relationships, our relationship with nature, and with everyday objects around us. The poems wheel through the seasons and incorporate observations and commentary in appreciation of everyday life. These short, easily digestible poems permit the reader to find answers to important questions like, 'What's up with cats, anyhow?' and why winter causes poets to rush outdoors to witness the season. Like macarons, the reader can enjoy these poems as daily treats, or they can be gobbled down by the handful.
100 small-bite poems for a fast-moving world.
You can find it in print form on Amazon or as an ebook on Amazon.
(If you purchase, please consider leaving an Amazon review. The karma squirrels will smile on you.)
Praise for Piccola Poesie
Judge's Commentary on Piccola Poesie from the 27th Annual Writer's Digest Self-Published Book Awards
I love this cover design! It is perfect for the contents of the collection, indicates the short-form variety quite well, and is well made. I think it also reflects the vibe of the poems inside while drawing readers in. The collection is well formatted, with consistent structure and clear easy to read text. I appreciated and was impressed that throughout this collection there is a variety of feeling, emotion, topics, and moments expressed and all through such short tight bites of poetry. That's not easy to do! I really liked p. 93, which made me hungry and also had me remembering moments where I had prepared food for myself and others I cared about. The humor in p.85 lamenting age and changing bodies and pointing at the passage of time by going to the gym, cracked me up and made me think. There's a great talent here and I'd love to see what could be done with more slightly lengthier spaces. Perhaps my favorite aspect of this collection is how relatable these poems are, and, while short, they manage to create something readers can view through their own perspective and in that way find common ground together. It's delightful.

Judge, 27th Annual Writer's Digest Self-Published Book Awards.
Chapbooks looking for homes:
Astronomy Lessons – Astronomy Lessons looks to the stars to explain what it means to be human. These poems explore the poet's search for a foundation as she moves from doubts about her place in the world to finding her own cosmology. The quest for understanding begins with her own creation myth—the closely held truths and fictions common to us all. 25 poems.
The Family Rate – Where we're going to is a product of where we come from. Generations repeat the same mistakes and sometimes carry the same values forward. Learning to accept the bad with the good is a tough choice for a woman hiding from the past. 40 poems.
Want to read more poetry by Constance Brewer? Head over to the Poetry page for links or the Poems page.