I'm pleased to announce the release of my newest poetry book, the chapbook Prayer Gardening, co-authored with poet Kathleen Cassen Mickelson. We've worked together for years, first as co-founders of Gyroscope Review poetry magazine, then exchanging poems for critiques. We found our work covered similar interests and themes, and this collection grew organically out of our poetic conversations.
Prayer Gardening speaks of the way we connect to each other, nature, and the world around us. It takes a deep dive into what makes us human, and how we forge relationships. The chapbook alternates between two voices that explore connections and discover our similarities more than our differences.
Please enjoy the sample below of two of the poems from Prayer Gardening, one from me, and the other from my co-author, Kathleen Cassen Mickelson.
"Morning Worship" by Constance Brewer
Night Poem # 1 by Kathleen Cassen Mickelson
Prayer Gardening is available from Kelsay Books:
Prayer Gardening is also available as an e-book:
Prayer Gardening – Amazon
Or available from the author
constance (dot) brewer (at) gmail (dot) com, or through this website's contact form.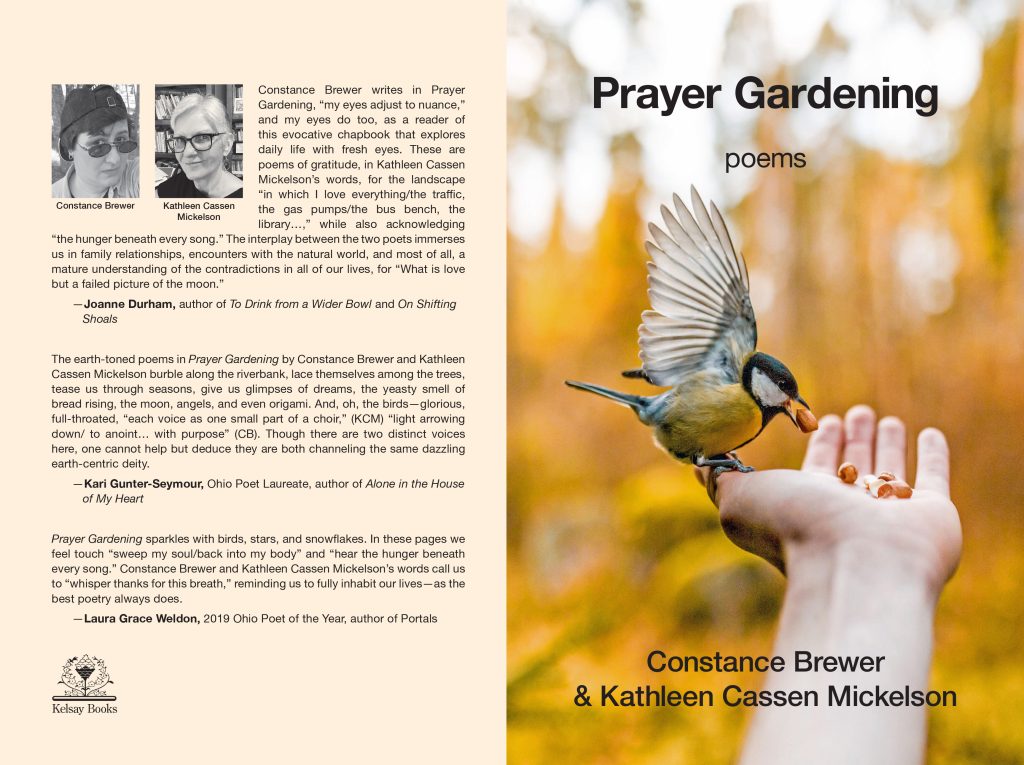 My previous book, Piccola Poesie: A Nibble of Short Form Poems is also available on Amazon.
Piccola Poesie – Paperback Piccola Poesie – Kindle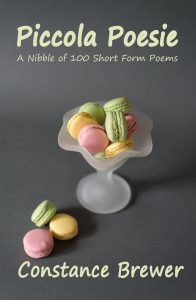 Link to other poetry books from Gyroscope Press