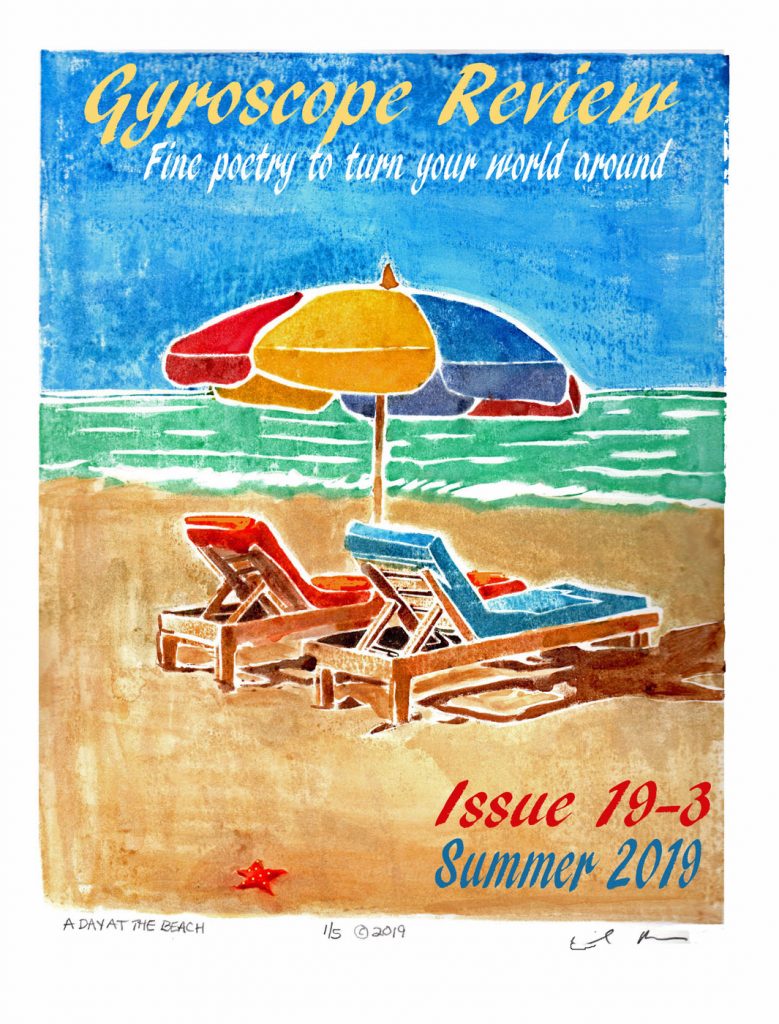 The summer issue of Gyroscope Review is out! A perfect lazy-summer-day read. You can pick up a copy on Amazon. Please leave us a review after you've read through the awesome work by our summer poets.
Submissions for the Fall Issue open today also. Last fall's Crone Issue was so well-received that Gyroscope Review has decided to do it again.
The Crone Power Issue.
This time, there will not be regular submissions alongside the themed submissions. All submissions must be dedicated to the theme of what it is to identify as a woman over the age of 50 – the power, the satisfaction, the intricacies of being a woman over 50 in today's society.
Women poets over 50 remain an underrepresented group and we are here to say that must change. Those who identify as Women over 50, we want to hear from you. This is your issue.
( We will return to regular poetry submissions for our Winter 2020 issue. )