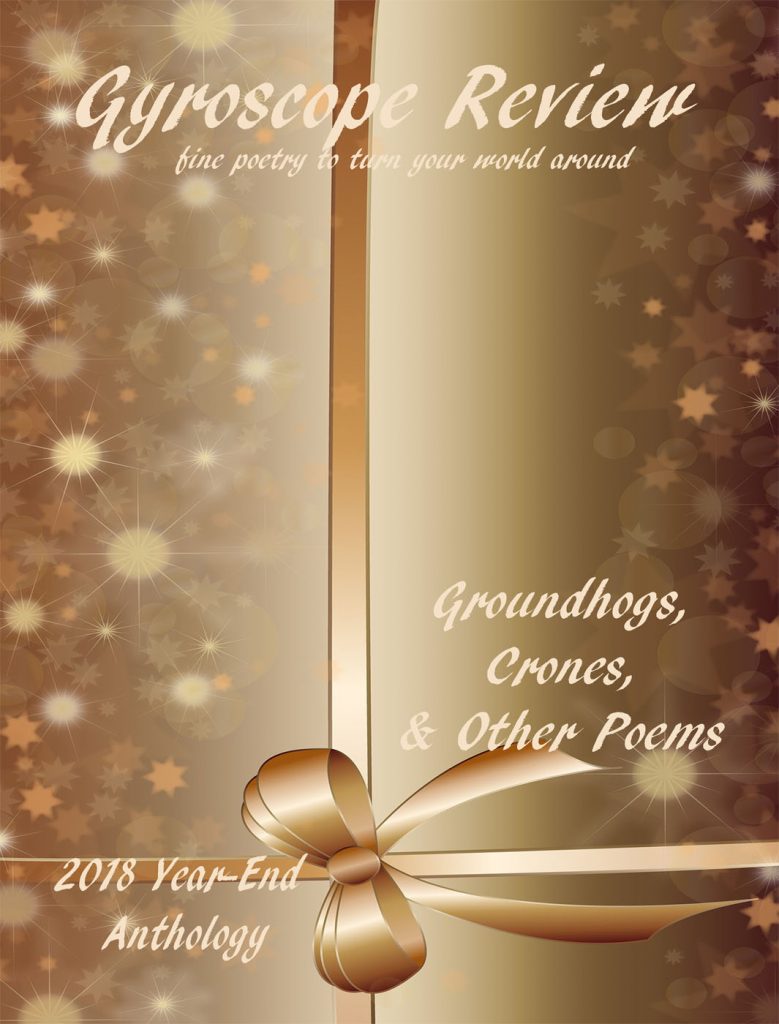 Presenting . . .
Groundhogs, Crones, & Other Poems.
Gyroscope Review's 2018 Year End Anthology is now available on Amazon!
All 4 issues from 2018 in one convenient book.
374 pages of Poetic Goodness, just for you.
Let us know what you think – Leave a review on Amazon.
Have a great Holiday Season!